We asked our staff what are their top 5 favorite notions, and we wanted to share with you their answers. This week we will be taking a look and Stephanie's top five favorite notions.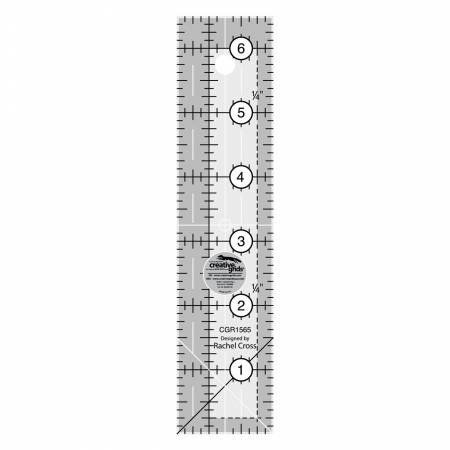 1. Creative Grids 1-1/2 x 6-1/2 ruler:
Creative Grids make the best rulers, their easy to read with black and white markings. Marked measurements of 1 inch grids marked with 1/8 inch and 1/4 inch increments. 
Stephanie: "I use this ruler way more than I ever thought I would. Great for smaller blocks and checking 1/4" seams."
Price: $10.99, click here to purchase yours.
2. Fons & Porter Mechanical Pencil: 
This mechanical pencil uses white lead that is great for marking dark fabrics. Lead is also made with water soluble dyes, so it's easy to wash away. Creates a nice fine line, for perfect accuracy.
3. Clover Leather Coin Thimble: 
Made from soft deerskin, its breathable, with a perforated metal plate that eliminates needle slippage.  
Stephanie: "Love the fit and flexibility of it."
4. Clover Hold It Precision Stiletto:
This is a tool that is great for detailed ironing or stitching; applique, mitered corners, guiding fabric across the needle plate of your machine. It is a double-sided tool; pointy tip or grippy tip. You can even iron right up against the grippy tip for more precision.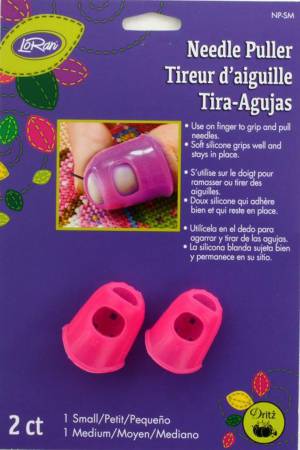 5. Stay-On Needle Puller: 
Great for gripping your needle when hand quilting or hand binding.