We asked our staff what are their top 5 favorite notions, and we wanted to share with you their answers. This week we will be taking a look at Catherine's top five favorite notions.
Price: $11.99. Back in stock!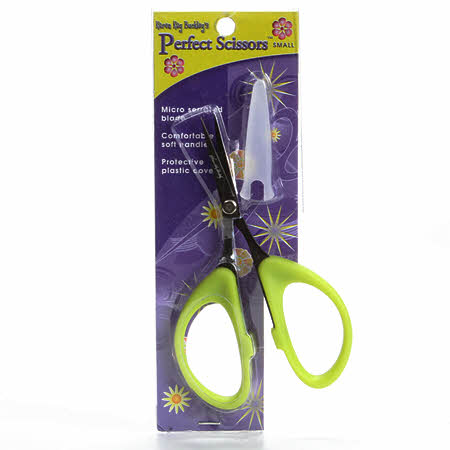 2.

Perfect Scissors 

Karen Kay Buckley 4" - Size Small

:
Perfect and comfortable to hold, with a micro serrated blade. Helps to prevent frayed edges. Comes with a protective plastic cover. 
Catherine: "Sharp right to the tip and can get into small places that need cutting."
3.

Quilt Basting Needles - Tulip Needles

:
Strong, sharp and glide beautiful. Contains 6 needles in a pack; 3 Long and Regular per package. The needle size is .69mm x 48.0mm (long needle) and .61mm x 45.0mm (regular needle).
Catherine: "Once you try them you won't want to use anything else."
4.

Stick N Stitch - Sulky

:
A ideal notion for Hand Embroidery, Cross Stitch, Punch Needle, and Quilting. Print or copy your design on Stick 'n Stitch, then remove the backing to stick on your fabric. And you're ready to stitch!
Catherine: "Super useful for cutting out tiny tiny pieces where its hard to keep small pattern pieces on to your fabric and for transferring embroidery marking to things."
Price: $19.99.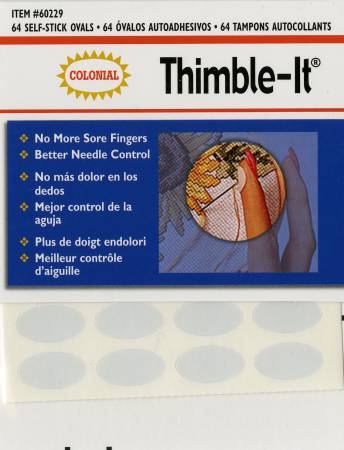 Natural feeling self-adhesive finger pads.
Catherine: "I don't like working with thimbles and this helps protect my fingers when I need to hand sew binding on things."
Price: $10.99. Click here to purchase.